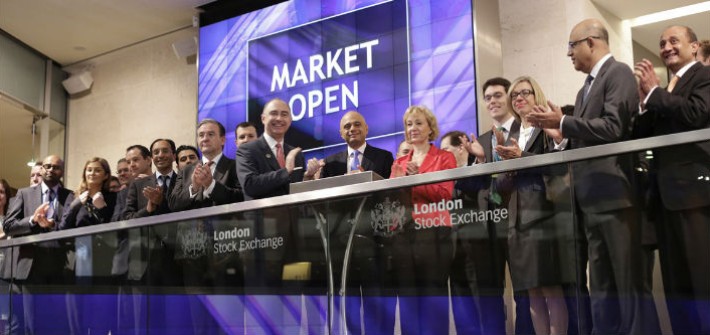 Photo :
Islamic Finance Presentation at the London Stock Exchange
London is established as the leading western centre for Islamic finance and has been at forefront of key developments in Europe.
To date FCA has authorised five wholly-Islamic banks, one Shariah-compliant hedge fund manager and one dedicated Takaful provider in the UK.
There are over 20 banks providing Islamic financial services, more than in any other European country, benefits include:
Depth and liquidity of London's capital markets
Extensive pool of expertise offered by one of largest concentrations of legal, regulatory and tax specialists
Commitment of UK Government with series of regulatory changes to offer 'level playing field' between conventional and Shariah compliant instruments
London offers most open, flexible and attractive tax & regulatory structure for facilitating Islamic finance.
Islamic Finance Products on LSE
FTSE Shariah Global Indexes
Russell Islamic Global Indexes
ETFs on Islamic Indices
Alternative Investment Market
Sukuk Listings on London Stock Exchange
London Stock Exchange is a key global venue for the issuance of Sukuk bonds. Over $46bn has been raised through 64 Sukuk issues on London Stock Exchange.
Case Studies
Download Presentation
London Stock Exchange – Islamic Finance Presentation