Istisna Contract
Istisna is a contract of exchange, whereby the funding party agrees to deliver a commodity or an asset at a pre-determined future time at an agreed price.
Istisna is widely used by Islamic banks and financial institutions to finance the construction of real estate related activity like buildings, warehouses, showrooms, shopping malls, residential towers and villas, as well as manufacturing activity like aircrafts, ships, machines and equipment.
Istisna structure used in Sukuk
Istisna are based on a contract for a future delivery of manufactured or constructed asset(s). At the delivery date(s), which can be single or multiple, the obligor will deliver the asset(s). The investors do not intend to hold the assets, they will be on-sold to an ultimate buyer, which could be the obligor. The investors will receive the proceeds of this sale. Often sukuk al-istisna is combined with a forward lease arrangement to enable investors to receive a return before the delivery of the asset(s).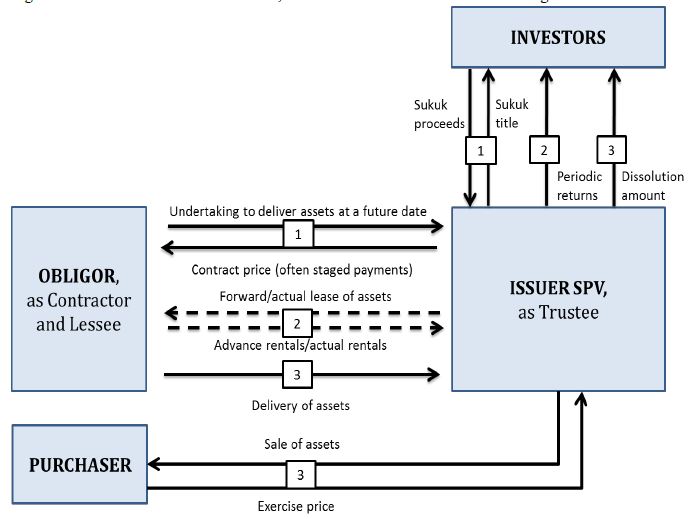 Further Reading
For a more detailed overview of this structure as used in Sukuk, please download Sukuk Guide of Dubai International Financial Centre  (3.7MB) or Shariah Resolutions 2nd Edition (2.3MB). Most computers will open PDF documents automatically, but you may need Adobe Reader.
Sources
Accounting and Auditing Organisation for Islamic Financial Institutions (2010), "Sharia Standards for Islamic Financial Institutions", Bahrain.
World Bank – Sukuk markets: A proposed approach for development.